Popular Jordan cards
98-99 Fleer Tradition Kobe Bryant Jordan shadow card
Kobe Bryant is flying in for a dunk after Jordan misses the block attempt. Shown here in the /61 Classic '61 version and also available as the base card and Vintage '61 parallel.
Year

1998-99

Set

Fleer Tradition

Number

1

Player

Kobe Bryant
Two titans of the NBA in one amazing card: the 98-99 Fleer Tradition Kobe Bryant.
Also available in the parallel versions Classic '61 (limited to only 61 copies) and the Vintage '61 (a nice throwback styled card).
This is a well sought out card by both Michael Jordan and Kobe Bryant collectors. The card is considered a Michael Jordan shadow card as he appears on the card of another player.
At the tail end of his time with the Bulls Jordan has missed the block on the young Kobe Bryant flying to the rim. The photo used on this card captures this moment perfectly in a premier Fleer set.
The base card is readily available for sale on eBay. The Classic '61 is very rare to come by with the Vintage '61 being somewhat available.
Keep an eye here for any of the three cards as they come up for sale on eBay.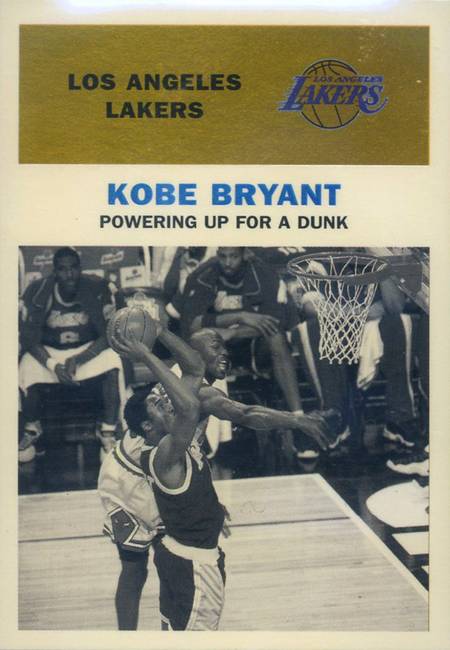 98-99 Fleer Tradition Kobe Bryant Jordan shadow card for sale on eBay now
This website is user supported. Clicking some links and making a purchase may result in the site earning a commission. Affiliations include but are not limited to eBay. This in no way affects editorial content.