Popular Jordan cards
Michael Jordan Baseball Cards
Michael Jordan's time playing professional baseball is well documented with baseball and basketball cards alike.
Card manufacturers wasted no time in producing Michael Jordan baseball cards once he made the move from basketball to baseball.
There are plenty of standout cards produced documenting this move - this includes his first ever pack-pulled autograph, baseball cards in a basketball product, amazing die-cuts, Michael Jordan baseball rookie cards and some very nice bat and glove memorabilia cards.
It gets more interesting when you take a look at the prophetic 1990 SCD and Upper Deck Jordan White Sox cards - these cards gave the world a glimpse of what was to come years earlier.
I have a buying guide for anyone interested in Michael Jordan baseball cards that you might find interesting.
Or if you're just looking to buy, here's the Jordan baseball cards available for sale on eBay now.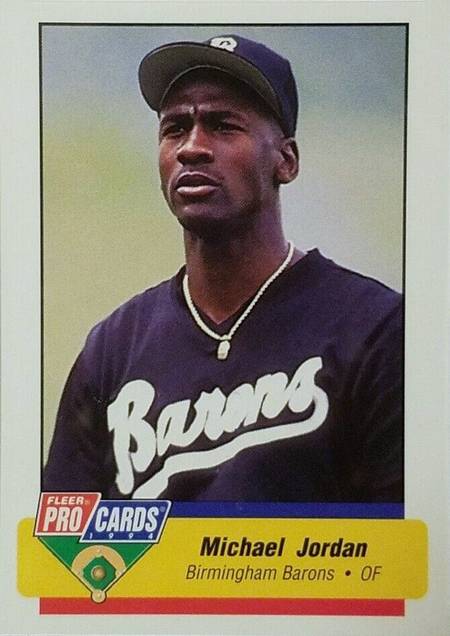 Michael Jordan Baseball Cards for sale on eBay now
This website is user supported. Clicking some links and making a purchase may result in the site earning a commission. Affiliations include but are not limited to eBay. This in no way affects editorial content.