Popular Jordan cards
Michael Jordan Hologram Cards
A signature style of Upper Deck's releases featured heavy use of very eye-catching holograms.
If you like hologram cards then you need look no further than the king of the hologram: Upper Deck.
Particularly prevalent in releases of the early 1990's, Upper Deck not only staked their reputation on the technology but made heavy use of it in their style of trading cards.
Hologram cards are stunning in hand - particularly those using photos taken with holography - reflecting light and adding depth to the scene.
Thanks to Upper Deck, hologram cards are readily available and affordable to join any Jordan cards collection - in fact by popular demand I've compile a Michael Jordan hologram card buying guide to help you along the way covering 20 of the most popular Jordan holograms.
There's the early Award Winner inserts, the ever-popular Triple Double and the amazing later releases by SPx to take a look at.
If you're looking to buy a Jordan hologram take a look below for all listing of cards for sale on eBay now.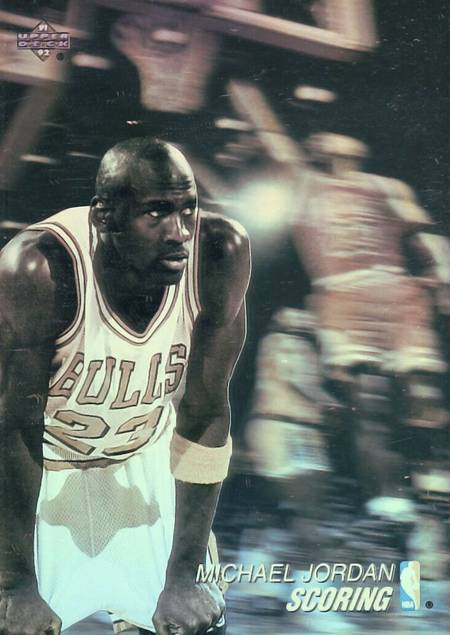 Michael Jordan Hologram Cards for sale on eBay now
This website is user supported. Clicking some links and making a purchase may result in the site earning a commission. Affiliations include but are not limited to eBay. This in no way affects editorial content.