1997-98 Topps Finest Michael Jordan Test Refractor
As I mentioned in the section above, Topps Finest had intended the flagship insert of this series to be the Embossed Refractor. However in the scoping and product development phase Topps did a sample run of another refractor card which is pictured to the left below.
(Note: I have placed the standard refractor and embossed die cut versions to the right to aid comparison.)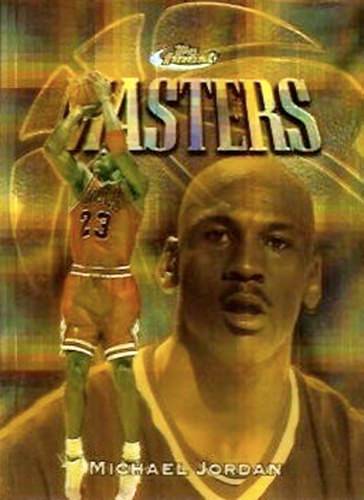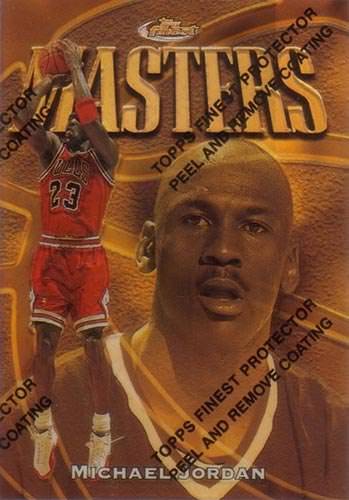 This card is an uncut, unembossed atomic refractor version of the #154 Gold 'Masters' card. The basketball in the background is considerably smaller (more like the embossed card) and the back of the card is also different to the regular set featuring different placement of the text. Additionally the card does not feature a protective coating and is not serial numbered.
It is assumed these 'test' cards were intended to be destoryed once Topps decided not to feature them in the set however an unknown number of them have made it into the marketplace.
This card is referred to as the 1997-98 Topps Finest Michael Jordan Test Refractor. To my knowledge Topps has never commented on this card or its print run however it is assumed to be less than 50 by many collectors.
So there you have the assortment of awesome Jordans available in the 1997-98 Finest set. With all the parallels (and parallels of parallels) it is no wonder that collectors can get confused about which is which! I hope this article has helped you in this area and you're able to add some of these must have Michael Jordan cards to your collection soon.
Happy collecting.