This article is the first in a new series I am starting looking at some of the great Michael Jordan parallel cards around – and there are a lot! Particularly in the past decade or so, card manufacturers have been producing parallel insert sets. For those new to collecting this might beg a couple of questions: what are parallel cards and what are refractor cards?
What are parallel cards?
Parallel cards are simply standard base cards or inserts which have an addition of a defining feature such as a gold stamp, a stamped signature, a foil overlay etc. Parallel cards are rarer than their standard counterparts and often come in stages. For example below is the 1994-95 Collector's Choice #23 Michael Jordan card released the year Jordan left the NBA to pursue baseball. Also shown are the silver and gold signature parallel cards. The base card can sell for as little as $1, the silver auto approximately $6 and the gold auto approximately $45.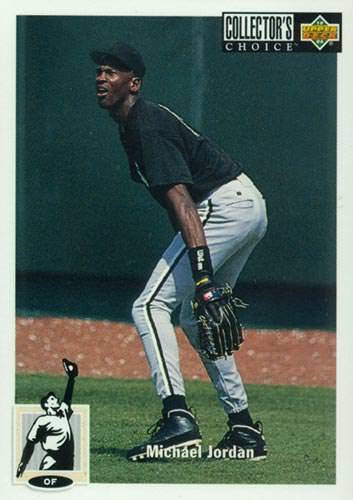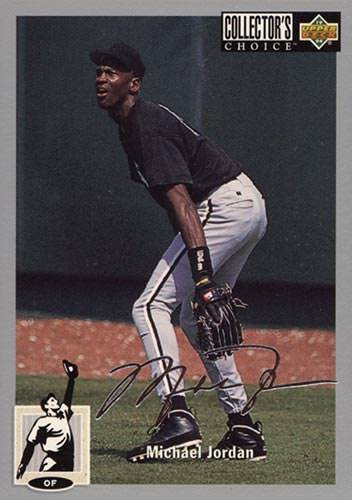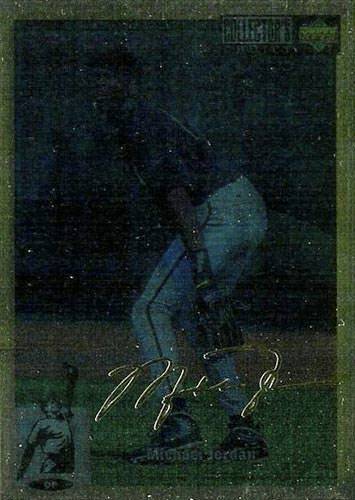 As you can see the cards are identical in every way except for the silver and gold overlays on the two parallel sets. (Sometimes collecting all of these is known as a rainbow collection.)
These cards are commonly available on eBay and a certain standout in your collection so you might be interested in tracking down some for sale on eBay through the links below:
Why parallel cards?
As I mentioned earlier parallel cards became even more popular in the last decade or so with the explosion of new sets available. It makes sense that manufacturers embraced this idea due to the fact that it meant considerably less work for the creation of further insert sets.
Many manufacturers also expanded the parallels available to follow precious metal type rarity (eg Bronze, Silver, Gold, Platinum) and made some parallels extremely rare, serial numbered sets. If you are an avid rainbow collector this made completing your collections an exciting and difficult task!
What are refractor cards
Refractors are the parallels that we are having a look at today and in my opinion they are by far the nicest of the parallels around. Refractor cards are highly colored gloss cards that feature a unique coating. When the card is tilted at an angle the surface of the card appears to 'refract' the light. When a beam of white light passes through a prism it splits the light into it's rainbow of colored components – this is called refraction.
Refractor cards mimic this effect on the surface of the card by bouncing light back to the viewer in a rainbow of colors. This is why you rarely ever see refractor cards scanned when for sale online – they need to be photographed at an angle to show off this spectacular effect! There are also no other discerning markings made to refractors so it provides the proof needed when buying online that the card for sale is in fact a refractor.
The cards below are a couple of my favorites both as a base and refractor card. The cards are the 1994-95 Topps Finest Michael Jordan base and refractor cards featuring Jordan wearing the number 45 jersey. (A second card is shown angled so you can clearly see the refractor styling.)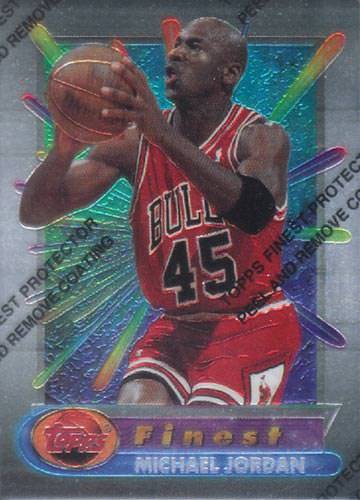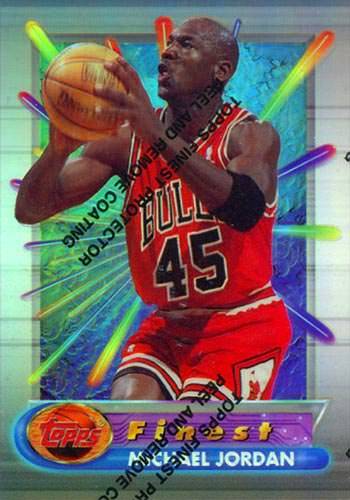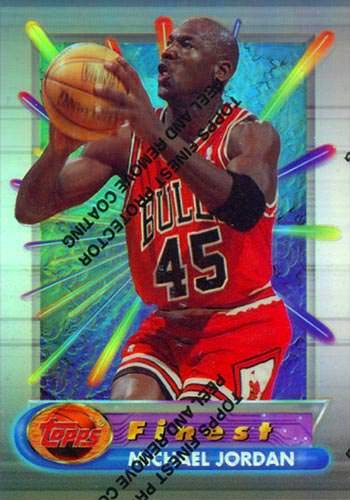 These very nice cards are commonly available on eBay so check these links out if you're looking to add them to your collection: