Any regular readers of the website will know that I am a massive fan of this style of insert card.
The key styled set was first released by Upper Deck in the 1993-94 season - it was instantly a hit. The card really grabs the feel of the game by accurately mimicking the look and feel of the key of the basketball court.
The style has been re-released many times by Upper Deck with options for most popular players of the modern era - this means you can collect many of your favorite players in this style card.
The 2007-08 Michael Jordan Die Cut All-Star is a very rare insert which turns up only occasionally on eBay. Be sure to check back regularly to catch the card appear for sale!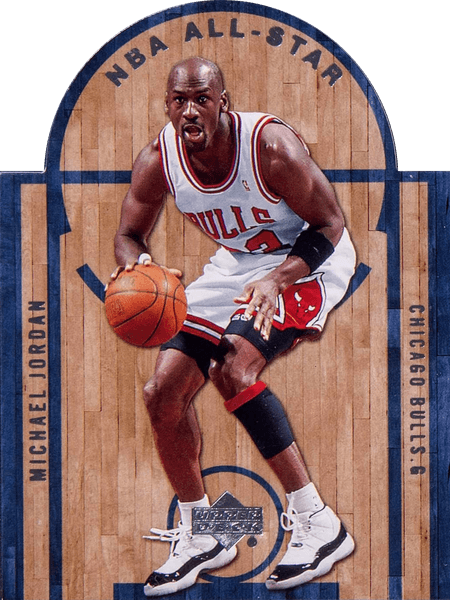 07-08 Michael Jordan Die-Cut All-Star for sale on eBay now