Since the year 2000 there have been many varying Michael Jordan cards produced. This era saw an explosion in autograph cards, game used jersey cards and other memorabilia styled cards. Michael Jordan was signed to an exclusive deal with Upper Deck in this era and the company certainly took advantage of his popularity in the card market.
In addition we saw Jordan's second return to the NBA as a part of the Washington Wizards team. There are plenty of great cards available featuring Jordan playing for Washington - certainly a requirement for anyone wishing to document Jordan's history in their collection.
Unfortunately many feel (me included) that autograph and game used jersey cards were massively overproduced in this era. This means there are so many options around (some of somewhat low quality) that you need to do your research before buying.
In addition there are plenty of nice base cards available along side with these fantastic inserts and redemption cards available. Enjoy sifting through the fantastic options from the 2000s era!
You might also be interested in these blog posts: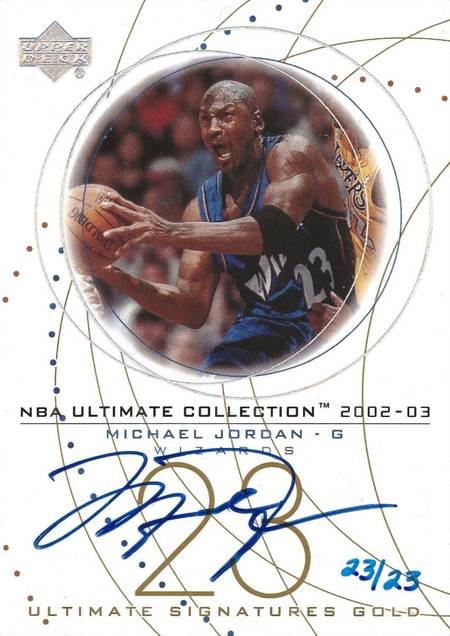 2000s Michael Jordan Cards for sale on eBay now
This website is user supported. Clicking some links and making a purchase may result in the site earning a commission. Affiliations include but are not limited to eBay. This in no way affects editorial content.