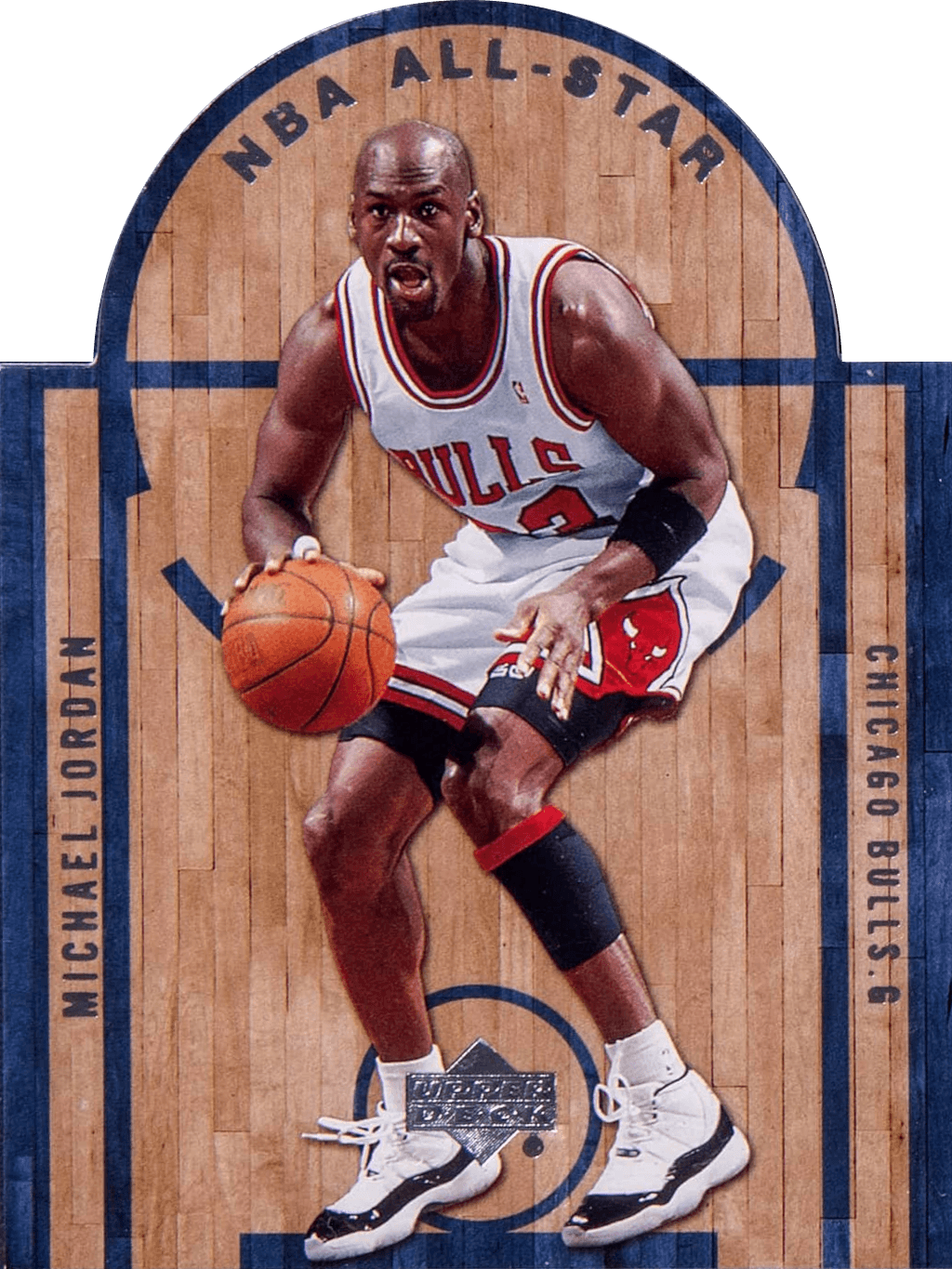 Upper Deck first introduced this card design in the early 90's and have released several sets in subsequent years. The sets include other players such as Shaquille O'Neal, Scottie Pippen, LeBron James and many other stars.
The die cut design did lead to some pack searching issues however all-round this is a very popular card and fairly difficult to come by. As a result it is not a cheap card at all.
It is one of my favorites, making number 8 in my top 10 Michael Jordan cards of all time, and would make an excellent addition to your collection.
You might also be interested in:
2007-08 Michael Jordan Die Cut All Star for sale on eBay
$12.99

Time left: 14 days, 18 hours, 28 minutes, 55 seconds

$1,199.99

Time left: 18 days, 1 hour, 33 minutes, 39 seconds

$1,650.00

Time left: 4 days, 6 minutes, 1 second