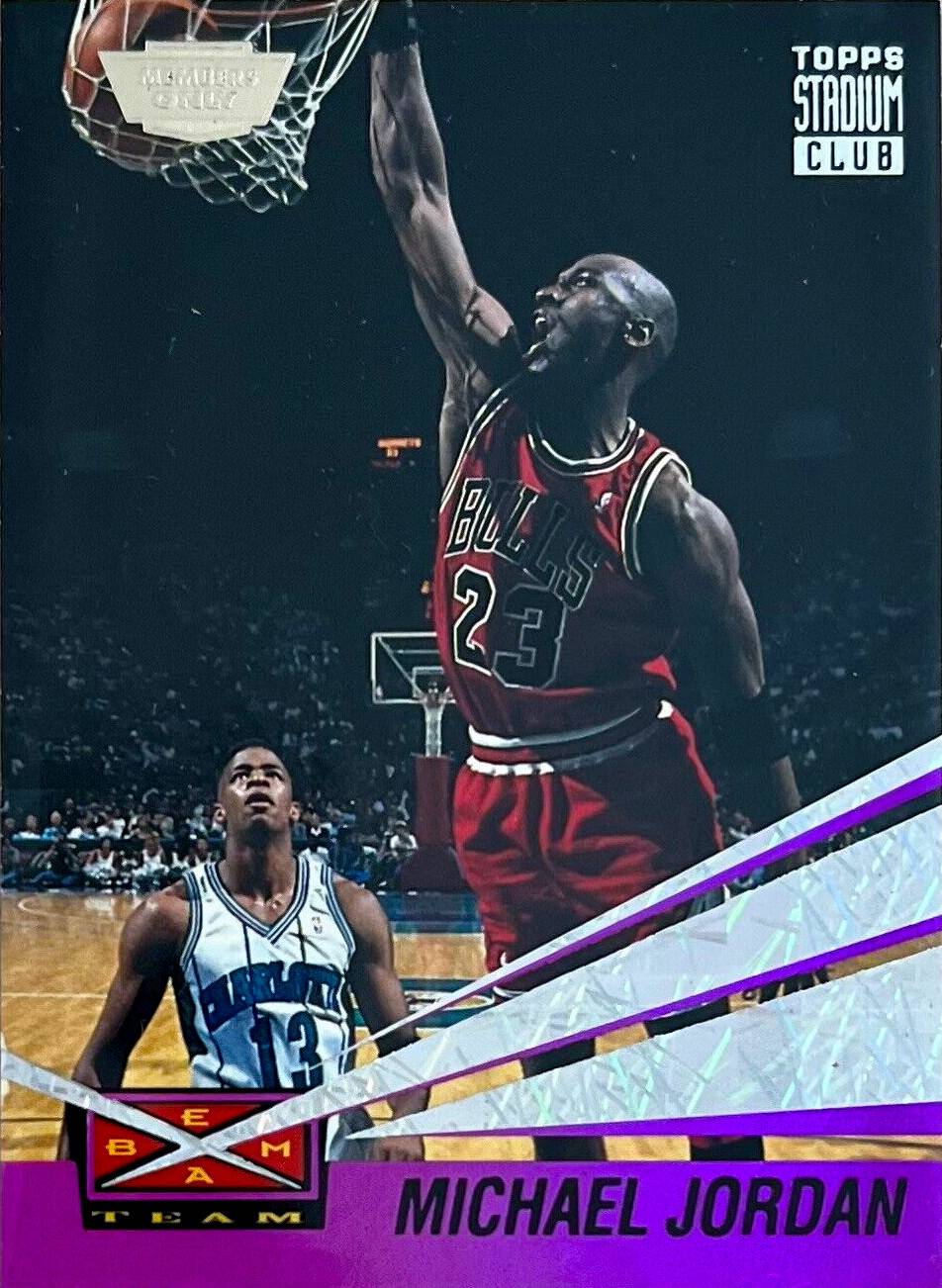 Almost 2 years ago I wrote about a unique error 93-94 Michael Jordan Beam Team card which showed up for sale on eBay and sold for a whopping $300 which is around 10 times the value of the standard 93-94 Michael Jordan Beam Team!
Have a look at the post for details on what makes this card unique – however the executive summary is that it features the Beam Team Members Only stamp (as per the base card set) as opposed to the Members Only print used in the beams on the Beam Team set proper.
Dan from Upstate New York wrote in to me responding to the post to share his two stunning examples of this set and with a little more information about them. He was lucky enough to pick up the Michael Jordan version way back the 90's! Dan says:
I bought this card years ago, in the late-90s, at a card show at the Polish Community Center here in Albany. I was a baseball collector primarily, but what kid didn't collect Jordan cards back then? (I also bought a Flair Jordan Hot Numbers card at one of those shows, which was and still is my favorite 90s Jordan insert). Anyway, I always knew my card was different than other Beam Team cards, but I didn't know it was special until I happened upon your blog post.
Dan was also lucky enough to pick up the Patrick Ewing version of the card on eBay for a very good price. He had both cards graded by BGS and can confirm Beckett are grading the cards as "1993-94 Stadium Club Beam Team Members Only Gold Stamp".
The story gets even better! Dan's Michael Jordan card – which he's owned since the 90's – came back as the one and only BGS 9.5 (at the time of writing). There is one other Michael Jordan graded by BGS at an 8. Dan's Ewing (the only other version of the card currently graded by BGS) came back an 8.5.
Here is the BGS Population Report at the time of writing.
See below for scans of both the Michael Jordan Beam Team Members Only Gold Stamp and the Patrick Ewing Beam Team Members Only Gold Stamp.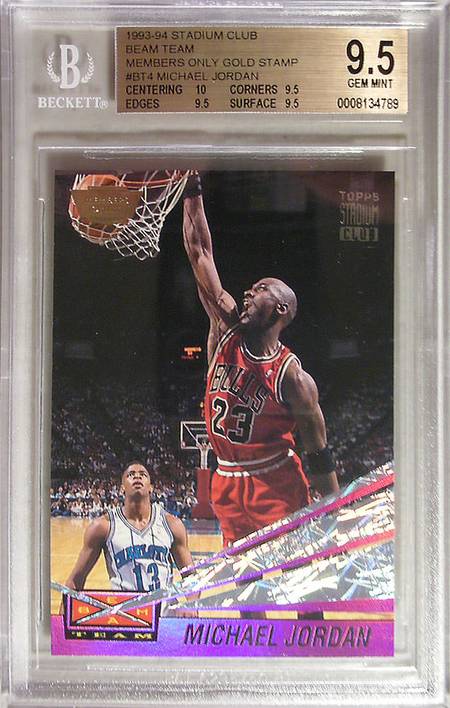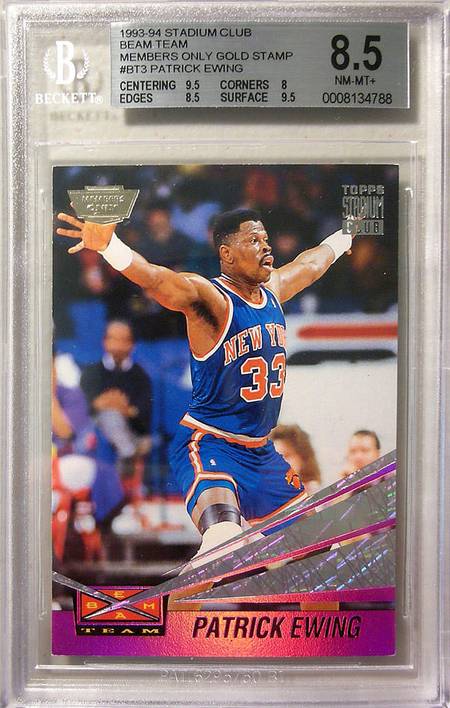 If you're interested in owning the Dan's BGS 9.5 Michael Jordan Beam Team Members Only Gold Stamp he has said he may be willing to sell it for the right price – he'd like to hold on to the Patrick Ewing card. Feel free to contact me if you'd like to be put in touch with Dan to make an offer.
As always, I'm keen to hear from anyone else who owns similar cards – be sure to check your collection for the gold stamp as its something that can easily be missed!
If you're keen to add some Beam Team's to your collection be sure to check out:
Happy collecting!