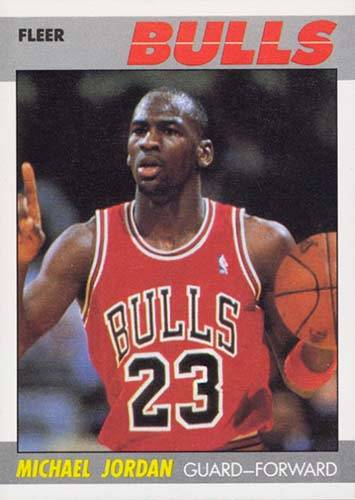 The 1987-88 Michael Jordan second year card is a fantastic addition to your collection. This card follows up the Fleer Jordan rookie card of the year before very nicely with a good clear photo and classic old school design.
The second year Jordan card is also considerably less expensive than the rookie card – it often sells for less than $50! At that price this piece of history should be part of all great collections
As with cards of this age graded is always better if you are happy to pay somewhat of a premium. However if you check the condition of an ungraded card carefully and buy from a seller you trust I am sure you will be happy with the new addition to your collection.
I have some blog posts which might also interest you:
Michael Jordan 1987-88 second year cards for sale on eBay