I am a big believer that any great collection should also be a documentation of history – your cards should display Jordan throughout the highs and lows of his career in brilliant color and unique designs. So I thought it would be a good idea to share with you some of the great cards you can easily pick up online which achieve this goal.
This post is the first in a multi-part series focussing on historic Michael Jordan cards – beginning, of course, with the early years.
Michael Jordan College Cards
Not necessarily produced at the time but nice all the same are the Michael Jordan college cards. These feature some very early photographs of Michael Jordan in action in his college years playing for the University of North Carolina. The cards are heavily available for sale online and will not cost you a great deal at all – a great start for a Jordan history collection!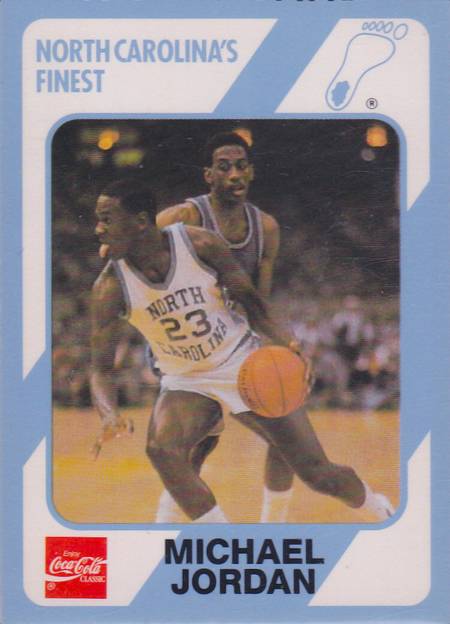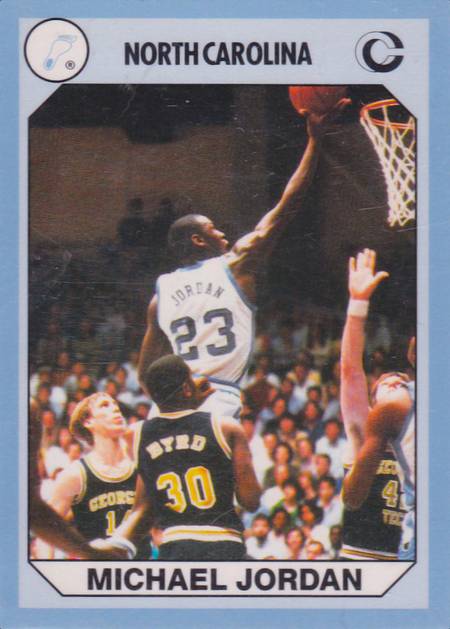 Michael Jordan Extended Rookie Card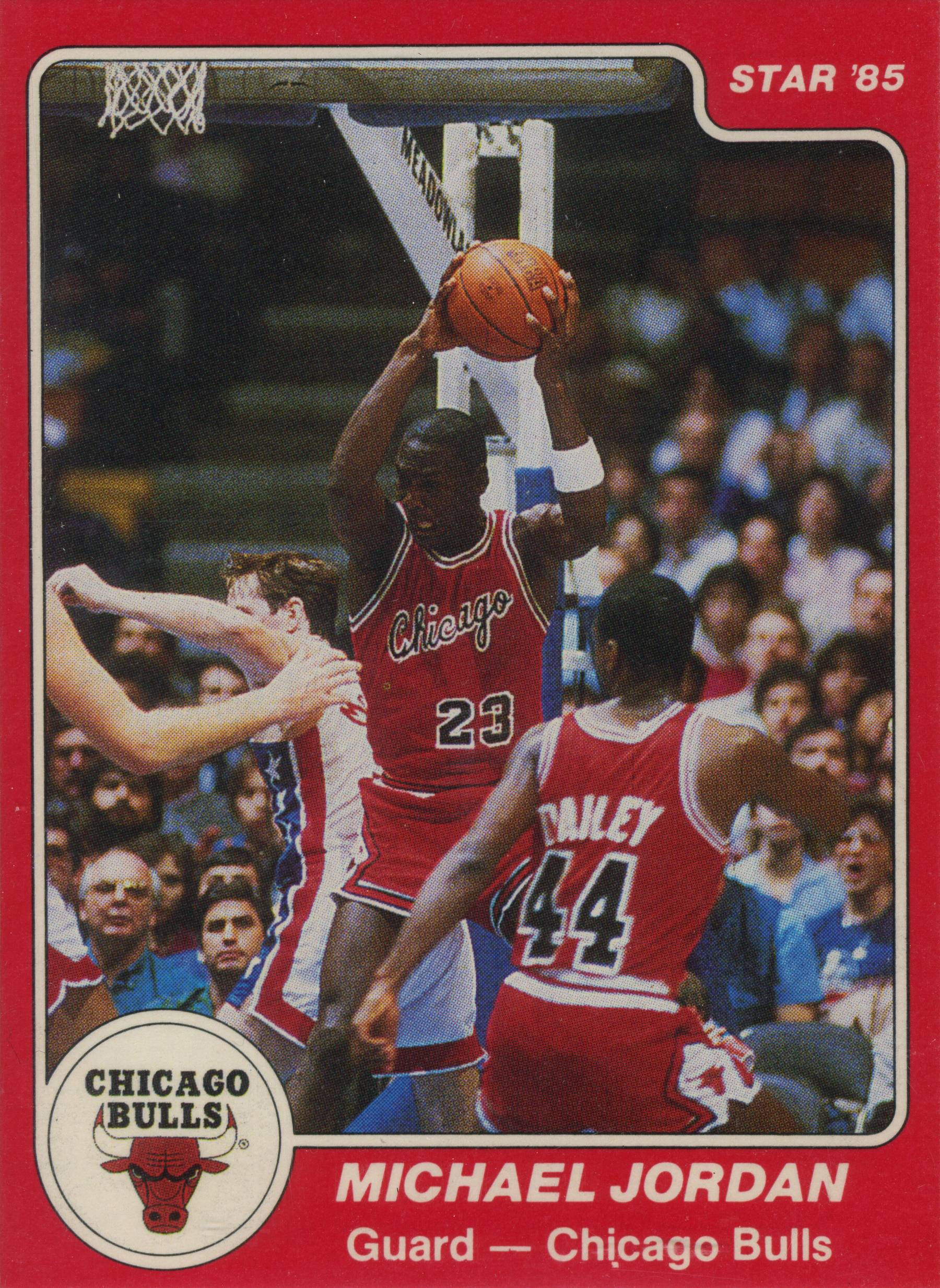 Featuring probably the earliest photos of Jordan in the NBA (and produced at the time) are the 1984-85 Michael Jordan Star cards which includes the Jordan Extended Rookie card.
This is one of the nicest cards to own and will cost accordingly. In addition it has been heavily counterfeited and reprinted.
This is a stunning card to have in your collection but you need to carefully research any card for sale before proceeding. I have some posts which may help you:
Michael Jordan Rookie Card
Of course what better card is there to document the early years of Jordan's career than his 1986 Fleer Rookie card? This card is considered the ultimate basketball card by many however its price can be prohibitive to many collectors.
If you want the look of the Michael Jordan Rookie Card but can't afford the price then you might be interested in a reprint copy. These cards are not the real thing but often are just as nice looking in a collection.
Early Base Cards
Cards following the Michael Jordan Rookie Card (such as his second and third year cards and stickers) are just as rare, just as nice looking and just as easy to pick up online however cost no where near the same amount. A nice (ungraded) Michael Jordan Second Year Card can often be bought online for around $50.
Below are the Michael Jordan 1987-88 Fleer Card and sticker (top) and the 1988-89 Michael Jordan Fleer Card and sticker (bottom). Both are very nice documents of Jordan's early years.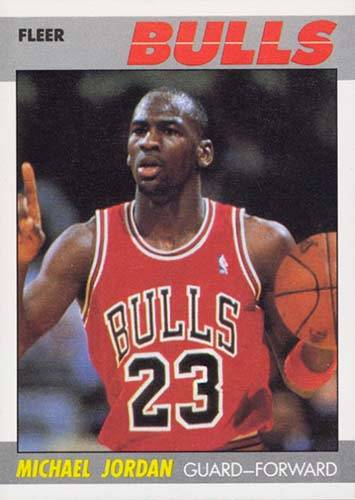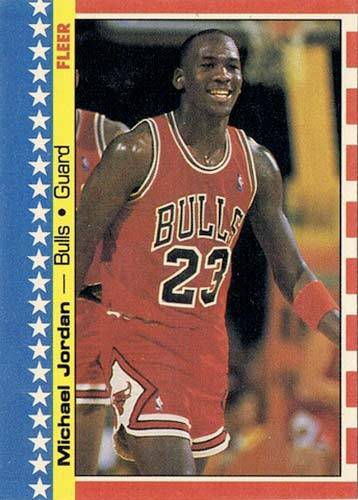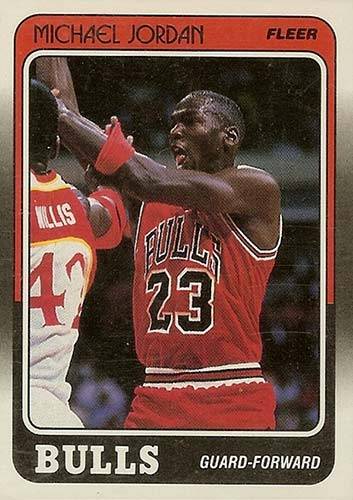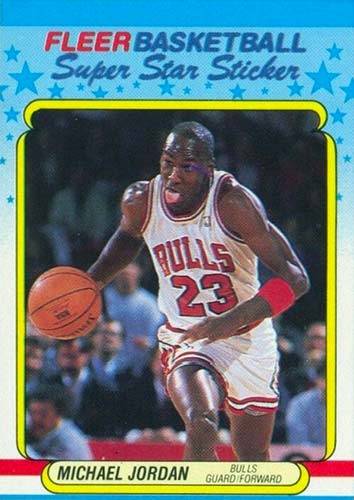 Later Sets Featuring Jordan's Early Years
Don't think though that your only option is to scour the marketplace for 20+ year old cards and deal with the associated condition issues. Many great sets have been produced over the years which show Michael Jordan in action with photos from his very early games – many of these also very recently.
There are plenty of cards available that were produced in recent years but that feature photos and statistics from Michael Jordan's early career. Two of my favorites are the Upper Deck Michael Jordan The Rookie Years sets and the later 22Kt Gold Michael Jordan 1998 Upper Deck Rookie of the Year Cards.
Also very nice are the 1998-99 Upper Deck Michael Jordan The Early Years cards. The cards in this set feature photos of Jordan in the very beginning of his magnificent career in basketball along with the year the photo was taken! Below are two cards from the set which is commonly available on eBay.
Happy collecting fellow MJ fans and best of luck adding some of these nice cards to your collection!