The 1980's era produced some highly collectible and highly sought after Michael Jordan Cards. This era includes the fantastic Star Michael Jordan Cards, the Michael Jordan rookie card and sticker as well as Jordan's second and third year cards.
What better addition to a great Jordan cards collection is there than cards from his debut era? The 1980's Michael Jordan cards ooze old school appeal and stand out in any collection.
As these cards are 20+ years old be sure to carefully check the condition of the card before you bid. Due to the rarity of high quality copies of Michael Jordan cards from the 1980's any well graded cards may sell for considerably higher than those which are ungraded.
I have a couple of Jordan cards blog posts which might also interest you:
Below are soon to end eBay listings of 1980's Michael Jordan cards - be sure to check back regularly as there are always more cards being listed on eBay.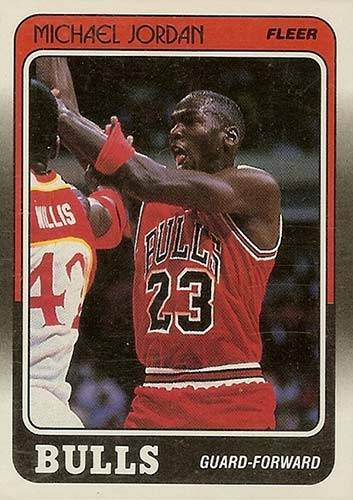 1980s Michael Jordan Cards for sale on eBay now
This website is user supported. Clicking some links and making a purchase may result in the site earning a commission. Affiliations include but are not limited to eBay. This in no way affects editorial content.