Popular Jordan cards
95-96 Michael Jordan Total D
A simple design making use of gold foil and bold photography.
Year

1995-96

Set

Fleer Total D

Number

3

Player

Michael Jordan
It is nice that we have some inexpensive but still great Michael Jordan insert cards available. This card fits that bill nicely - Fleer have continued their Total D insert in the 1995-96 season (the original was the 1992-93 Michael Jordan Total D).
As most cards focus on Jordan on the attack it is nice to add some cards that feature Air Jordan's defensive skills as this insert does. It features a simple design with a borderless photo of Jordan on the defense and a gold foil stamp to the left side.
Regularly available on eBay for only around $2 you can easily add this insert to your collection.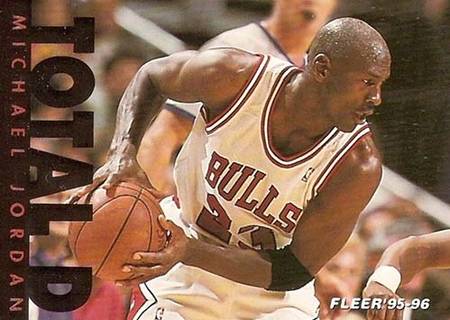 95-96 Michael Jordan Total D for sale on eBay now