I get questions from readers from time to time regarding good ways to start (or restart) collecting Michael Jordan cards. There is so much variety these days (and such a variance in card prices) that it can be hard to jump in and start spending money before you know what sorts of cards you really like. So this post will make some suggestions for new and returning Jordan collectors – you won't have to spend much to add these nice cards to your collection and you'll learn a lot in the process.
For this post I am assuming you are looking to buy Michael Jordan cards from sites like eBay. If you're new to buying cards online please make sure you read my post Tips for buying cards from eBay before you jump into the fray.
Old School Michael Jordan Base Cards
Probably the best way to kick off a Jordan collection is by buying late 80's and early 90's base cards. These cards are 15 to 20 years old and very easy to track down on eBay in mint condition. You can pick up these pieces of history for between $1 and $5 – a must for all Jordan collectors.
Some examples include the 1989-90 Fleer, 1989-90 Hoops and 1990-91 Fleer all featured below.
We also have a listing of currently available eBay listings: Early Michael Jordan base cards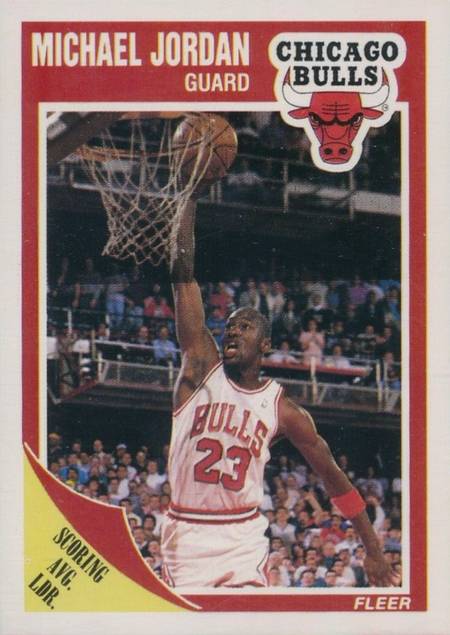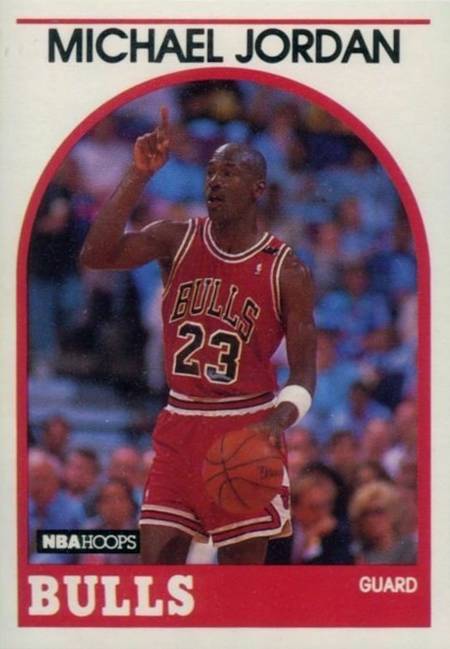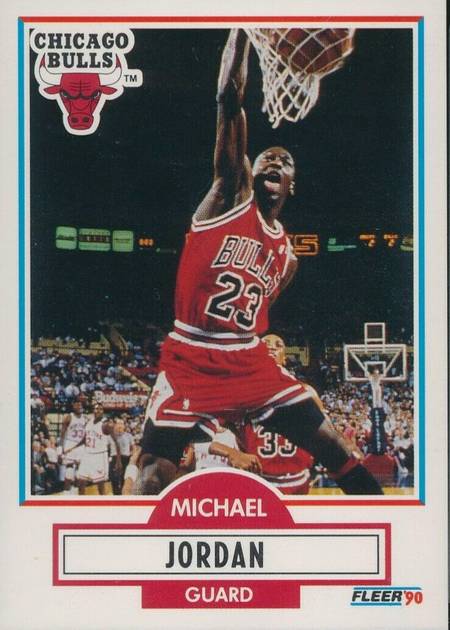 Inexpensive but nice Michael Jordan inserts
There are a number of nice looking Michael Jordan inserts that you can typically pick up for less than $15. Check out our Michael Jordan cards price guide for ideas on the general sale price of some cards (it is still a work in progress).
Some examples include (click on the links to see cards available for sale on eBay now): 89-90 Fleers All-Star Sticker, 93-94 Michael Jordan Power in the Key, 93-94 Michael Jordan Famous Nicknames, 93-94 Michael Jordan Living Legends, 95-95 Fleer Total D, 95-96 Flair Hardwood Leader, 95-96 Fleer Ultra Double Trouble, 96-97 Bowman's Best Shots.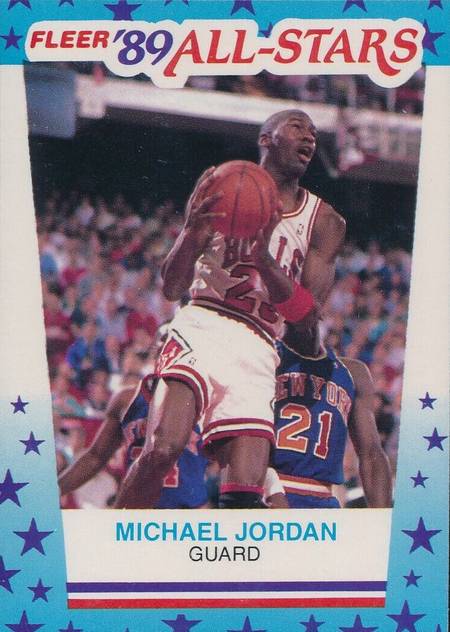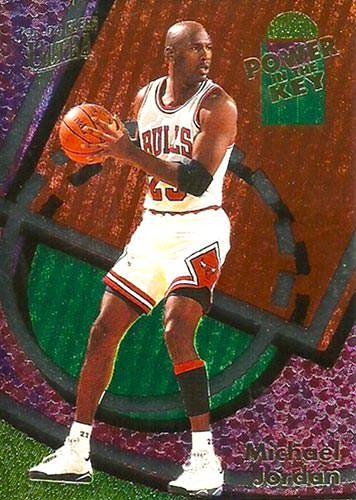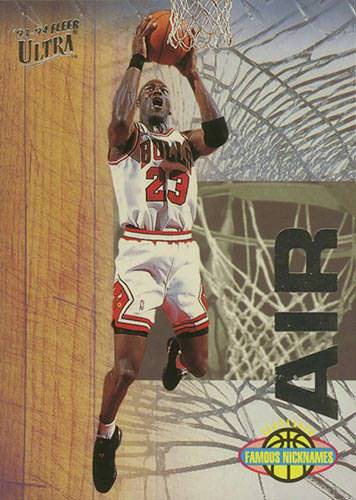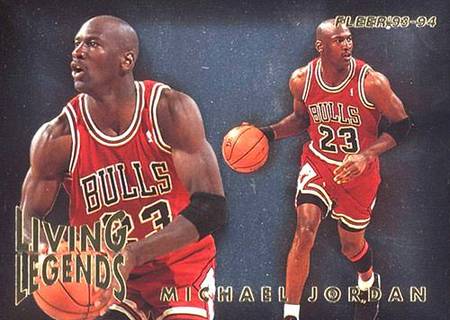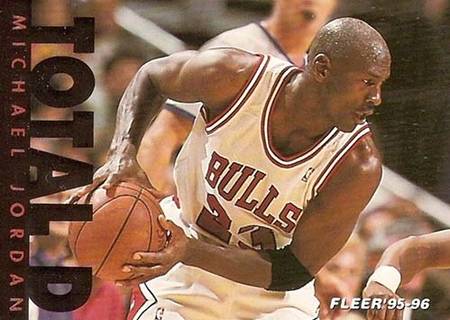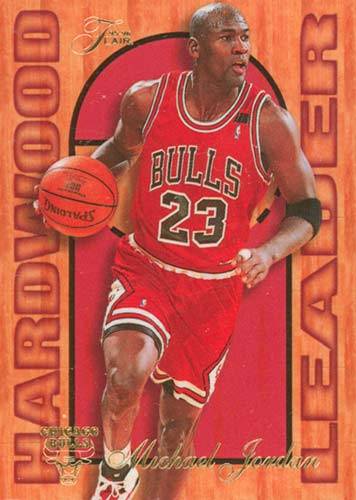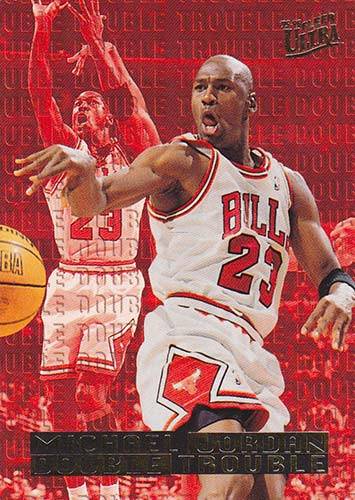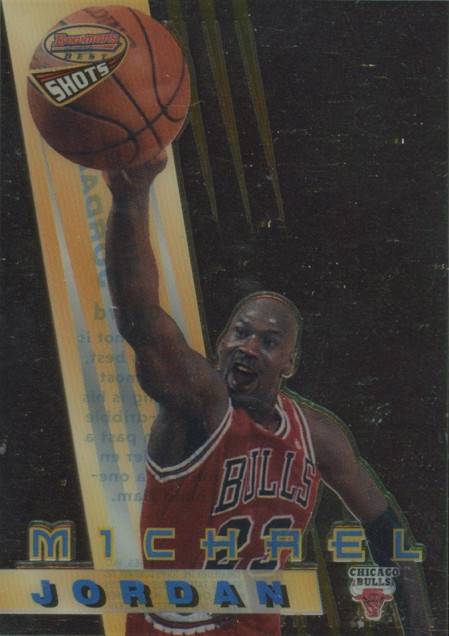 Newer Michael Jordan Cards that won't break the bank
There are also some very nice more recent cards available that won't cost the earth. Jordan spent some time playing for the Washington Wizards and there are some nice base cards documenting this era.
Some listing of these cards available online include:
Michael Jordan Rookie Reprint Card
While a Michael Jordan rookie card is probably well out of reach of most new collectors (until you get right into collecting Jordans that is!) you might like to add a reprint Jordan rookie card to your collection.
This card can be picked up very inexpensively and makes a nice show piece in your collection.
Nice Michael Jordan Gold Cards
A couple of months ago I posted an article about the very nice range of Michael Jordan gold cards available – many of which are actually gold coated. These make excellent additions to your collection.
Check out the post if you're interested: Michael Jordan Gold Cards.
So that sums up my recommendations for new and returning collectors. As you get the hang of what you like I'm sure you will enjoy tracking down some more expensive and rare additions to your collection!
Happy collecting.