As regular readers know I am a big fan of die cut Michael Jordan cards and this style has to be my favourite! The 03-04 Upper Deck Die Cut All Star card features the design that Upper Deck first debuted back in the 94-95 SE set – it was spectacular then and still is today. There is also another Jordan in this style – the later 07-08 Michael Jordan Die Cut All Star which I've previously featured.
This card features the key design and shows Jordan playing as a member of the all star team. It is a rare and highly sought after card which has continued to climb in value since its release.
Perhaps the best thing about this card is the fact that it is available in three variations – each more rare and sought after than the previous. Below you will see the standard card, the black version (limited to 25) and the buy back autograph version limited to 24.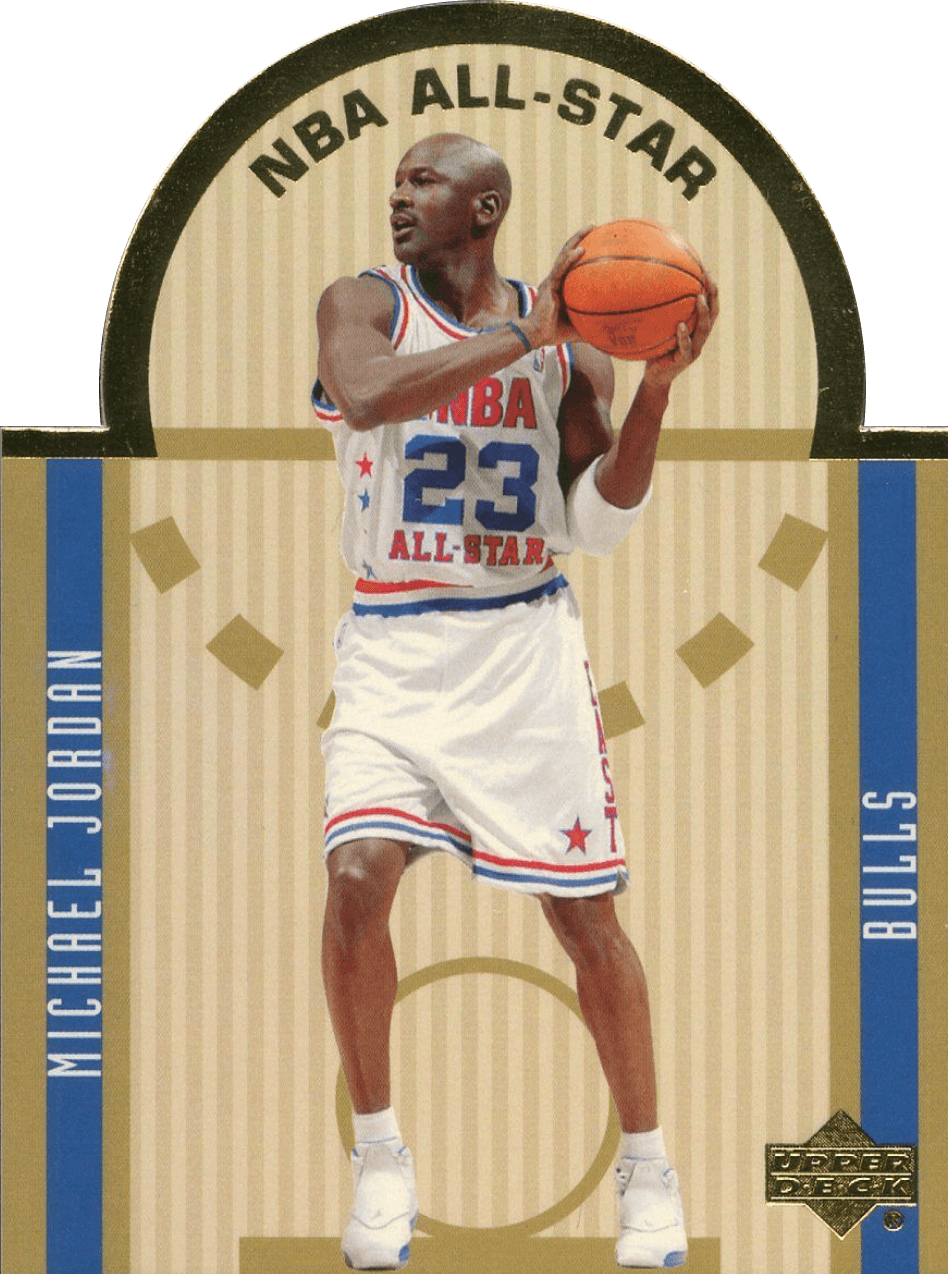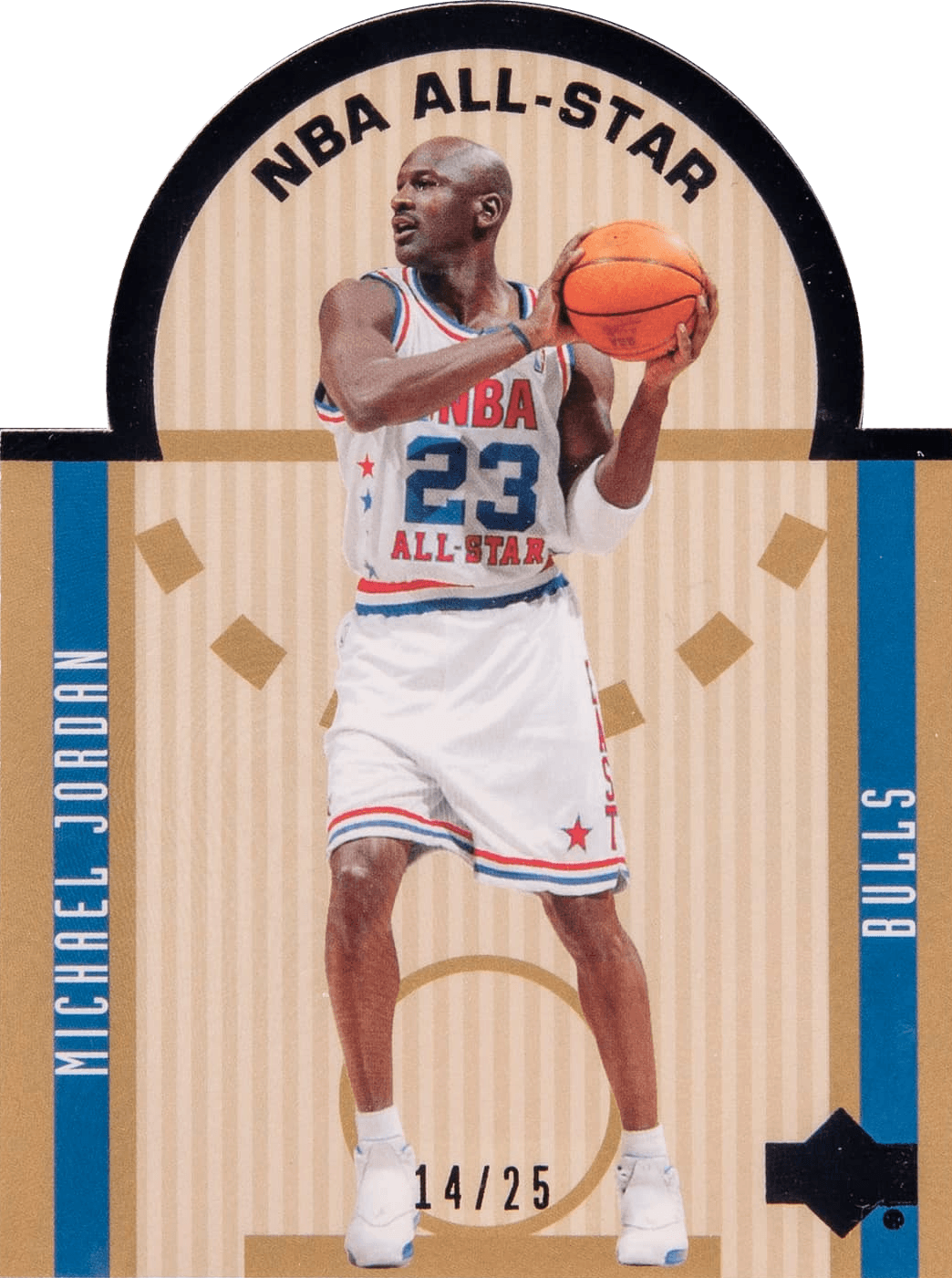 As with all die cut cards be careful about checking the edges and corners for sharpness. Additionally the buy back auto version was distributed in packs (not as a redemption) so some scratching of the auto could occur within the pack itself.
As with all cards in my featured Michael Jordan cards section, I think this is a spectacular card and will stand right out in any great collection – especially if you can line up all three!
Best of luck and happy collecting.
2003-04 Michael Jordan Die Cut All Star for sale on eBay