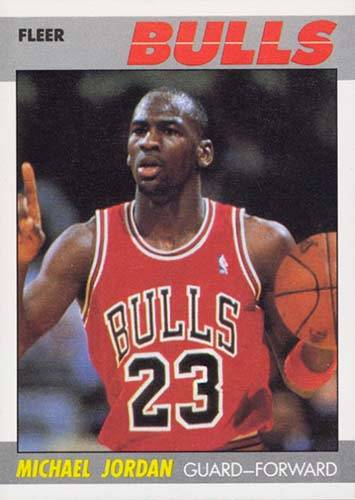 The second year Michael Jordan 1987-88 Fleer base card is an excellent card to add to your collection. This card was made just as Jordan's spectacular career was starting to take off – the year just before Scottie Pippen was signed to the Bulls… the year the Bulls started to put togther the 'unstop-a-bull' team of the 90's.
To top this off, this card can be purchased for considerably less than the Jordan rookie of the year before. Commonly this card sells for under $50 ungraded.
Watch out for poor centering and the usual age issues.
You might also be interested in: Collecting Michael Jordan History in Cards Part One – The Early Years
1987-88 Michael Jordan second year card for sale on eBay