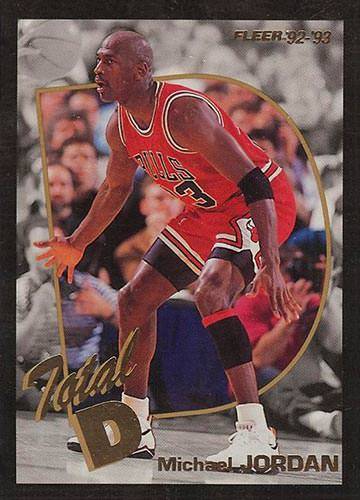 Back in the 1992-93 season Fleer released one of the first true Michael Jordan inserts. Along with other notable inserts of the season like the Fleer Michael Jordan Team Leader and Topps Stadium Club Michael Jordan Beam Team, this insert has true old school appeal.
On top of its appeal, it features some of Jordan's defensive repotaire. By far most cards show Jordan on the attack – flying to dunk, stepping around defense or lining up a spectacular shot. It is refreshing to add a card featuring Jordan's defense skills to your collection.
It is one of my favorites and would make an excellent addition to your collection.
Watch out for poor centering and edge, corner and surface wear due to the age of the card.
1992-93 Michael Jordan Total D for sale on eBay