The 1992-93 Michael Jordan Topps Stadium Club Beam Team was one of the first true Michael Jordan insert cards. This card features Jordan flying to a dunk with the now iconic and well re-used Beam Team holographic beams either side of the card.
This card is also available in a Member's Only release where the entire set could be bought at certain stores. The Member's Only cards feature a small watermark stamp (below the word 'Beam' in the Jordan Beam Team) which is the only difference between the two.
This card in good condition is a must for any serious Jordan collector. Watch out for some flaking of the foil stamping and the centering of the two beams at the side (check the top of the card to check the centering of the beams).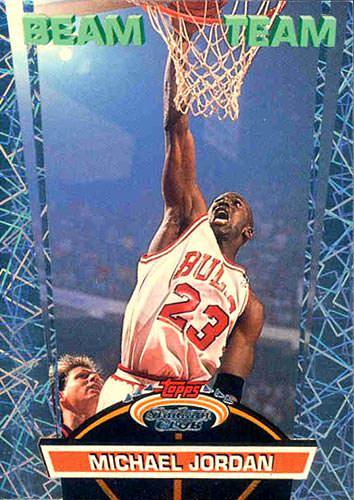 92-93 Michael Jordan Beam Team for sale on eBay now