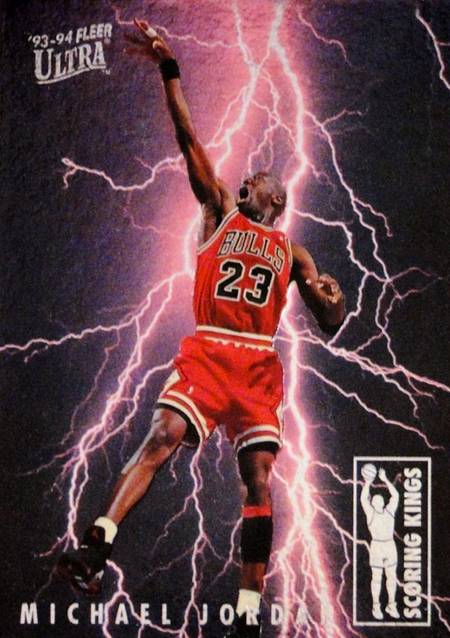 This card presents a spectacular opportunity for both avid Jordan collectors and basketball card dealers. If you are lucky enough to track down (or already own) a mint – and I mean MINT – copy of this card then you, my friend, have a gem.
The demand for this card currently sees it regularly sell for considerably more than its book value in online auctions such as eBay. Get the card graded a BGS/PSA 9.5+ and the card can sell for over $600 on eBay – higher at trade shows.
The reasons for this are simple:
It is an excellent, eye-catching card which is seen as a necessity for serious Jordan collectors
It is a foil card and over 10 years old now so mint copies of the card are rare due to dark foil's easy chipping
This card has both looks and rarity – what more could you want in a piece of Jordan history to add to your collection?
Michael Jordan Scoring Kings for sale on eBay