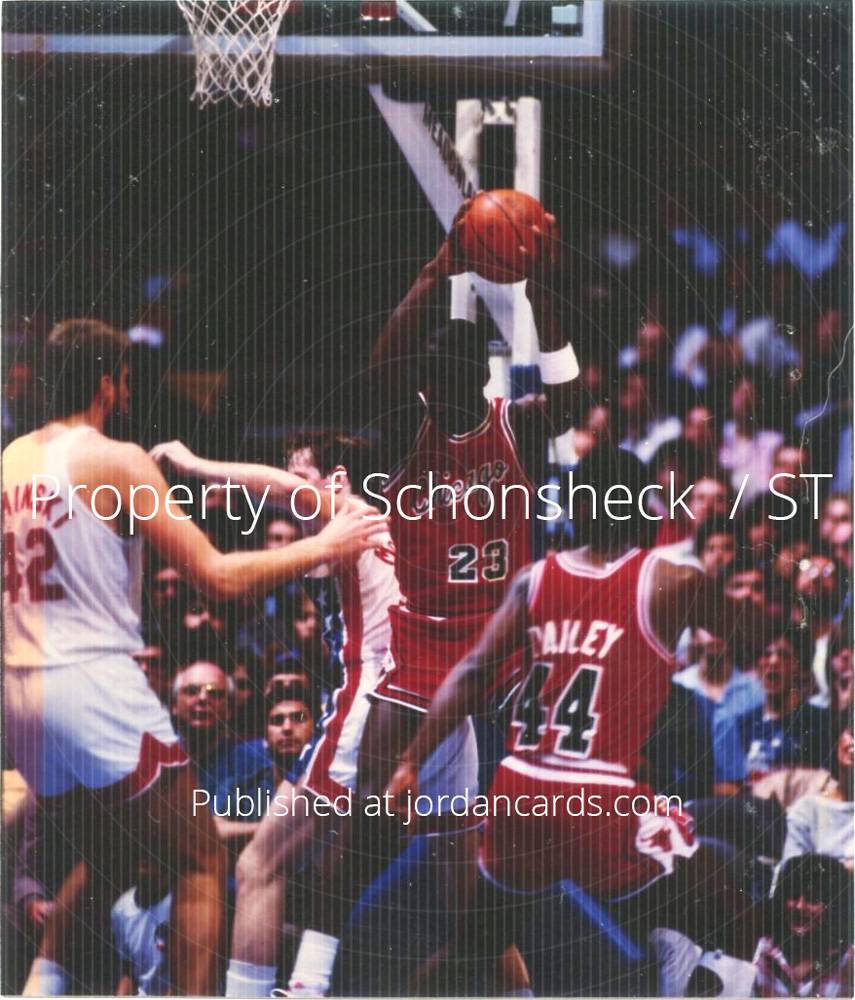 Contributor: Interview with Steve Taft (eBay store, Beckett store, email)
Some of the world's now most recognizable and sought-after sports cards come from the 1983-86 Star Co basketball sets – most notably the XRC's (or true rookie card depending on who you ask) of high-profile players like Michael Jordan, Hakeem Olajuwon, and John Stockton.
Back in the early 80's Star Co was the only basketball card company around – Topps and Fleer had left the basketball arena years earlier – and it was down to Star Co to keep alive what was a niche following at best. Thankfully the company persevered and went on to produce sets the were ground breaking for their time; starting trends which continue to this day such as subsets and the inclusion of virtually all the players on each team.
I've written at length and interviewed plenty of experts on the importance of the Star Co sets from the 80's – if you're interested in reading more have a look at:
Original Production Transparencies of Star Co Cards
Available via consignment through world renowned Star Co cards expert Steve Taft is the near complete series of original images – or production transparencies – which were used to create these iconic sets. These transparencies are literally the forebear to every Michael Jordan XRC, All-Star, Gatorade, etc. – the very image from which every card was produced.
So – after an important introduction to what are no less than museum quality relics – here we have exclusively for your viewing pleasure the original Star Co transparencies and design artwork. We have watermarked the scans for security – if you are a seriously interested buyer please contact Steve Taft directly.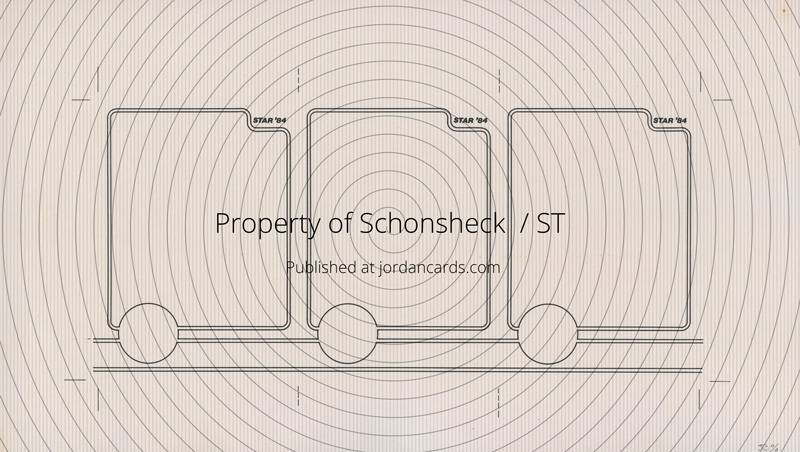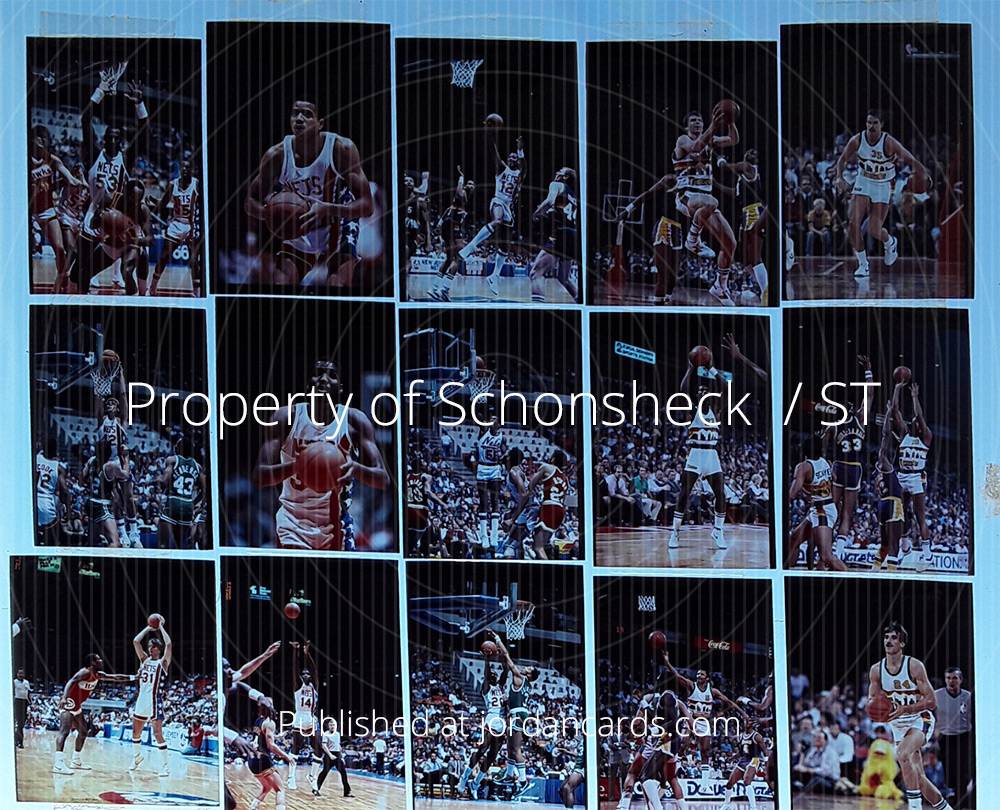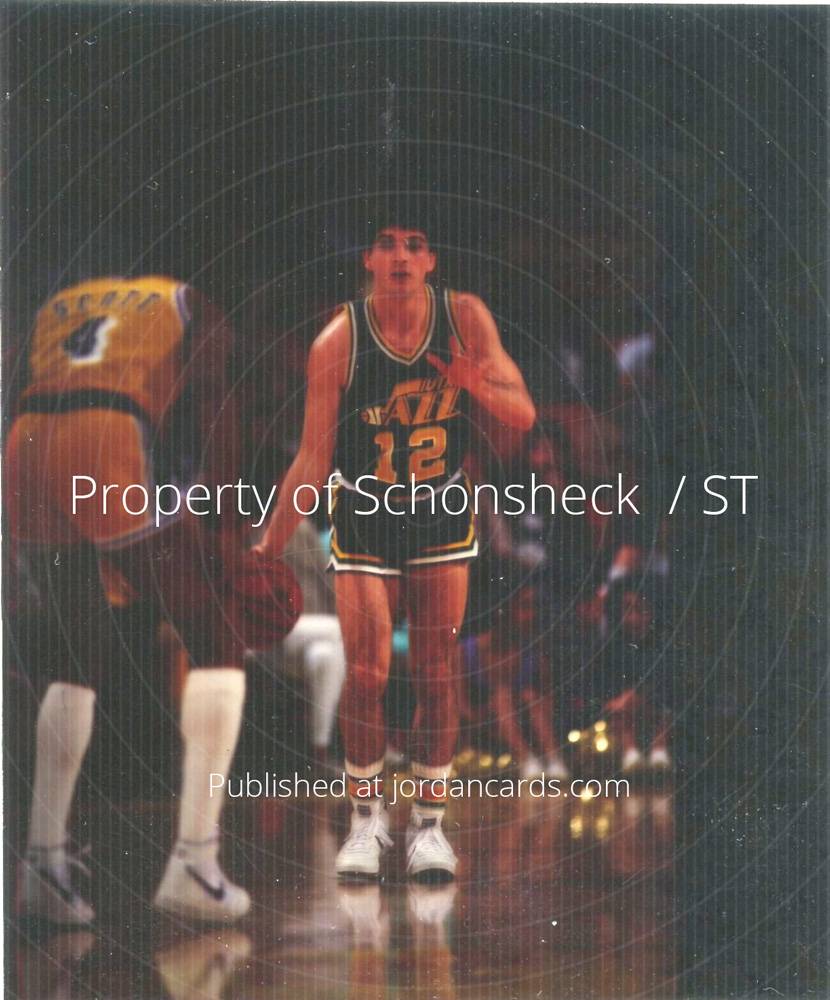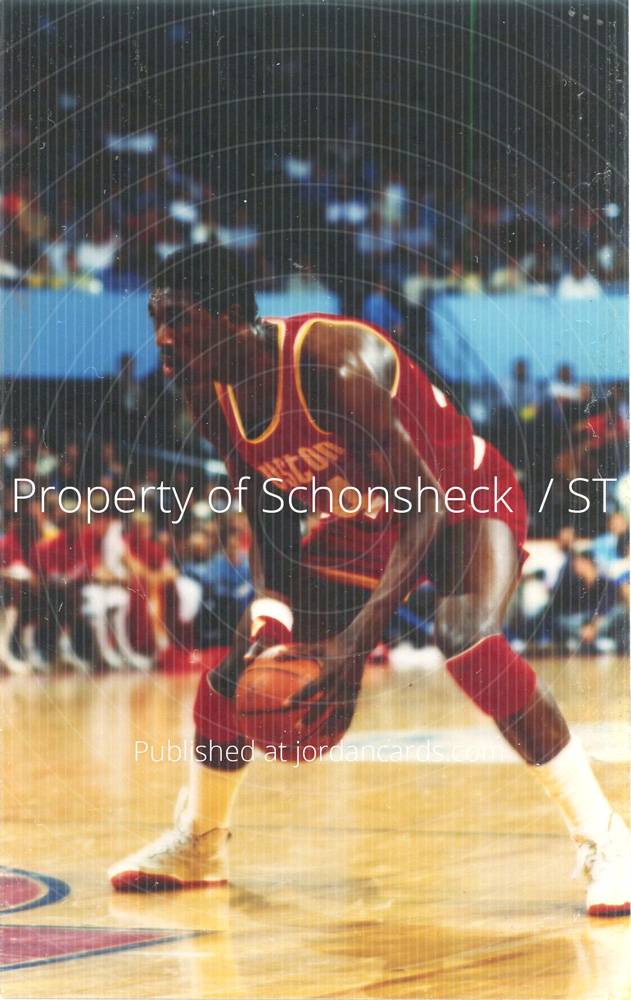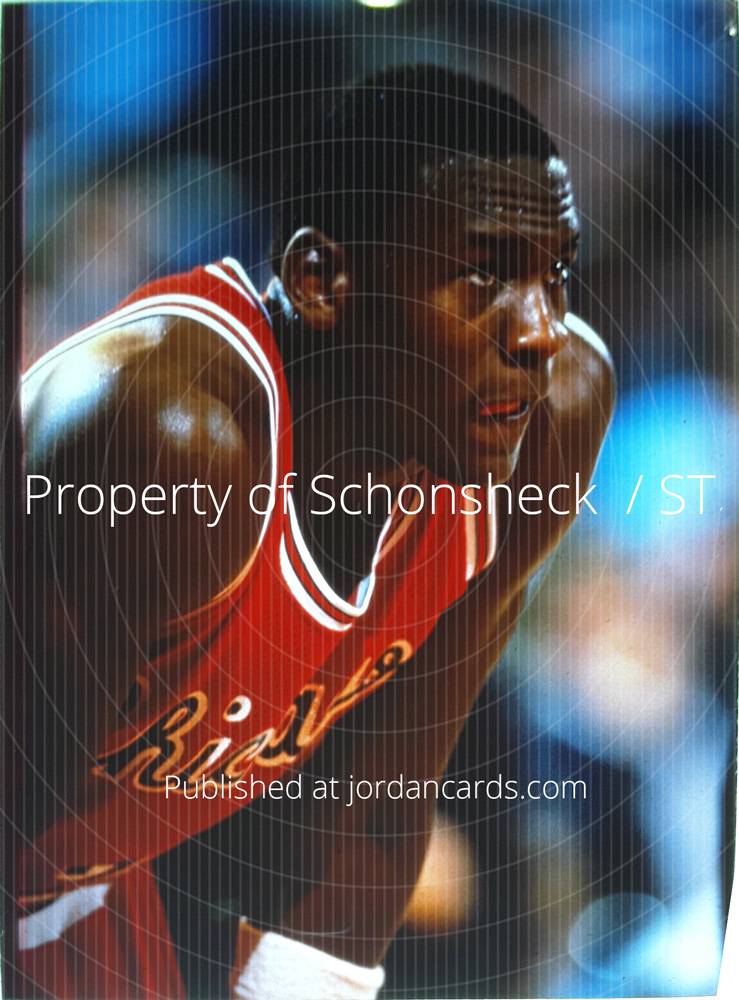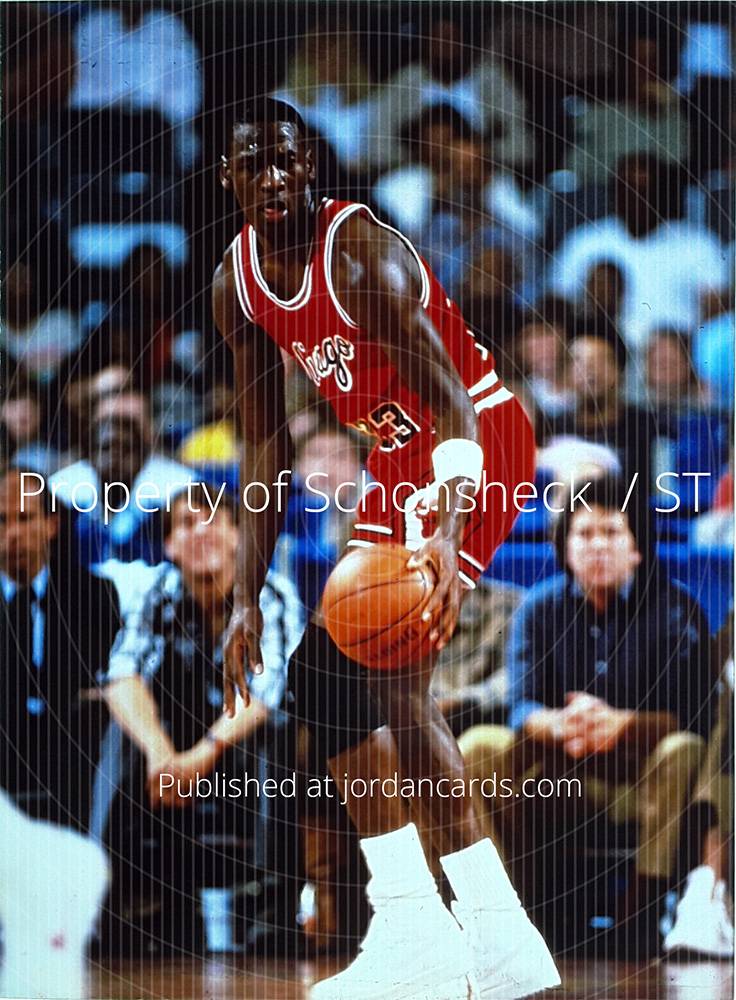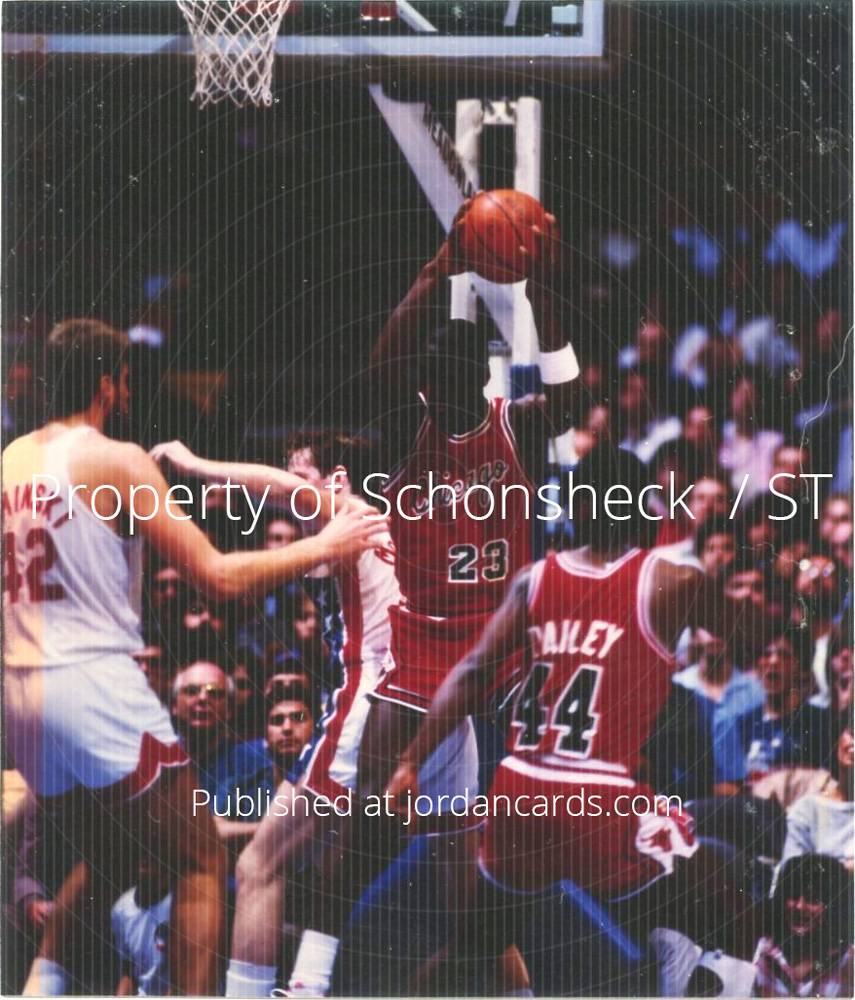 Update 12 May 2020
The #101 Michael Jordan Star Co Transparency is now listed on eBay.
You can also may also be interested in the full list of Star Co original transparencies Steve has on consignment for sale.
Interview with Steve Taft
There is no one better placed to offer these amazing pieces for sale and to guarantee their authenticity than Steve Taft. Steve has been a dealer of Star Co memorabilia since day one, has trained grading companies on spotting fakes, and is a published author on the topic.
I interviewed Steve about the transparencies and received some amazing insights into their history here – it is a fantastic read for anyone interested in Michael Jordan cards and basketball cards in general.
As the world's foremost Star Co expert, how would you rate the importance of the Star Co contribution to the hobby in the early 80s?
I think the single most important thing Star Co. did was to cover the NBA during its "Golden Era". Looking back 35 years, I don't think there's ever been a better time for the NBA in terms of quality of play, exciting rivalry games, and, the emergence of "new" all time great players.
Obviously, most people reading this are here because they're fans / collectors of Michael Jordan. But, the 80's NBA was about a lot more than MJ… The Lakers / Celtics rivalry were likely the greatest games ever played. The intensity level of a Lakers / Celtics game was a special thing to witness, and, I think most that were lucky enough to see some of those games would say they were the best games they've ever seen. Of course, there were also the 76ers with Julius Erving, Moses Malone, and a young Charles Barkley. Most everyone already knows the Rookies that emerged in the mid-80's, MJ, Barkley, Stockton, Olajuwon, Ewing, Drexler, Wilkins, Isiah Thomas, etc.
Getting back to the role of Star Co., as I mentioned, just covering the time period between Topps exiting the basketball card market, and, Fleer starting up again, gave Star Co. the historical relevance of covering the peak of the Lakers / Celtics rivalry, and producing the Rookie Cards for Jordan and so many others. From a production and manufacturing standpoint, Star Company's 1983-84 and 1984-85 NBA sets covered almost every player on each team. For many years, the Topps sets only contained a few players from each team. And, I think the idea of All-Star Game Sets, Slam Dunk Sets, individual player sets, in other words, what we generally refer to as the Star Co. Subsets probably gave a few ideas to Topps, Upper Deck, Fleer, etc., as the major manufacturers ramped up insert sets to a whole new level in the year's following Star's NBA run.
Steve, can you share with us the back story on how you were able to acquire these Star Co. Production Transparencies?
I received these Production Transparencies via a consignment from Bill Schonsheck. As many will remember, Bill was very active in the sports collectibles hobby in the 1980's thru mid 1990's. Bill was part of a partnership that won the Star Co. private auction around 1990, give or take a year. Part of the deal was this group would get right of first refusal to purchase the remaining original inventory of Star Co. cards direct from the owner of Star Co. Over the next few years, this group bought out the remaining Star Co. inventory. Early on, these purchases included the Jordan, Bird, and Magic related Star Co. issues. Toward the end, all that was left were commons.
The last purchase occurred in August of 1996. Since the cards were sold out, the conversation turned to what was available from the manufacturing process and company records. With that, an agreement was made to purchase the office records, artwork, and production transparencies used to make the cards. In the contract, the Production Transparencies are referred to as "Chromes". There were approximately 500 Transparencies, along with sales invoices, cancelled checks, and some artwork of the card design. I received this collection in the original packaging Star Co. shipped to Bill, with the Fed Ex label intact. I also have a copy of the sales contract on the Letterhead of the Law Firm that Bill used to set up the deal.
Star Co. "history" has always been a subject of interest for me. The cancelled checks and sales invoices will help fill in a few more details. I've only skimmed thru this info a little bit, but, there's checks to the NBA, printing and graphics companies, photographer's, etc.
What are Production Transparencies and how were they used in the production of the cards?
I'm not a photography expert, but, in general terms, a Production Transparency is similar to a film negative. Bill received most of these Transparencies on mylar sheets, with the images taped in the same order as they appeared on the uncut sheets. Most of the scotch tape lost its holding power, thus, leaving us with many individual images instead of sheet like images. I'll send a couple pictures for you to include with this interview showing the mylar sheet and the artwork design for the cards.
What standing within the hobby would you give these Production Transparencies?
Well, I'm a little biased as someone that has bought and sold Star Co. cards since the very first issue in 1983. I think the actual images used to make the cards is a pretty significant collectible, and, that should apply to any brand of Licensed cards, whether Star Co., Topps, Fleer, etc.
Are there multiple copies of the Transparencies, or, are they a One of One?
It is possible the photographer could have made an extra image. Bill and I have gone to great effort to keep the chain of provenance clean in regard to this collection of Transparencies. "These" are the images that came from Star Co., not a batch of images from the photographer (if they even exist, which, we don't know). The contract was drawn up stating these are the materials used in production of the original 1983-86 cards. As noted already, we kept the shipping documents and boxes showing the shipment from Star Co.
And, Matt, as you already know from our previous interviews, I have been involved with Star Co. cards from its first basketball release in 1983. I've never seen any evidence that someone else has been marketing these images. While I know that can't be a 100% guarantee that there's a second copy of one of these images, I do know with certainty that the Production Transparencies currently in my possession came direct from the owner of Star Co., and, he signed a legal document stating this… I think there are two sets of value when considering if the photographer made a 2nd image. That image would likely hold some value, but, the real value comes from the actual image that was used in the production of the cards. That's where our chain of provenance comes in to play. We have a very solid chain of provenance to show these were the images used by Star Co. in the production of their cards.
What other materials accompany the transparencies?
Some of the artwork for card designs was included, and, I have a big stack of canceled checks and dealer order forms / invoices. Looking thru the canceled checks is interesting. There's checks to the NBA for licensing fees and royalties, checks to photographer's, printer's, graphic companies, etc. I have not marketed the checks. Eventually, I hope to take a better look at those to help rebuild a little more information on the history of Star Co.
Can you tell us some of the key Production Transparencies that you have from this collection?
The most significant is the 1984-85 Star NBA #101 Michael Jordan Rookie. I've handled some interesting and rare sports collectibles thru the years, but, this is about as good as it gets. I'll be offering the Jordan #101 Production Transparency along with a 1984-85 Star Series Two Uncut Sheet that has the MJ #101 in the upper left of the 100-Card Sheet (here's the eBay listing). Other Jordan's in this group include the 1985 Gatorade, 1985 Lite All-Star, 1985 Last 11 ROY, 1984-85 Star NBA #288 ROY, 1986 Best of the New, and 1985-86 Star NBA #117. There's many of the key rookies, too. Stockton, Olajuwon, Ewing, Barkley, Drexler, etc. And, with about 500 Transparencies in total, there's a healthy batch of superstars, stars, and commons. As of this interview date, only a handful have been listed on eBay, and / or, sold via private sale. I'll be working on getting more listed over the next couple months, and, if anyone is interested in specific players, they can contact me direct.
Do these pieces have any history related to the Shop at Home scandal of the 90s?
That's an interesting question. They don't have a direct relationship, because the Production Transparencies deal was done in the summer of 1996 as noted on the contract that's on the Letterhead of the Law Firm Bill hired to oversee the deal. Indirectly, did this deal have an influence? I can speculate Levin turned to making the cards for the Shop at Home network a few months after this deal with Bill for the simple reason Levin had run out of all his original Star Co. cards and assets related to the company.
Here's the important thing for people to remember that might think Levin re-produced his original cards. If he could reprint exact copies of Jordan 101's or any other key cards from his 1983-1986 Star sets, that would have been the easy thing to do. In the early to mid-1990's, he could have easily sold 101's for $1500 to $3000 each. Other Jordans would easily bring $50 to $300 each to dealers. Instead, he designed NEW cards, back-dated them to 1985 / 1986, and sold the sets with Jordan cards for $25 to $100 each. So, he went to a lot of extra work to make the NEW cards and sell them for less than reprinting his original cards would bring.
Understanding this, I would submit that IF Levin had the ability to make exact reproductions of his original cards, he likely would have attempted it… The fact he made the Shop at Home cards tells me he did not have the ability to reproduce his original cards. That old cliché, follow the money applies here. He could have made a lot more money reproducing his original cards compared to what he made on the Shop at Home deals.
To your knowledge has there ever been anything like this come to market before?
Yes, I've seen some of the original artwork and images used for the 1961-62 Fleer Basketball set. I know a collector that has many of those pieces in his collection. My recollection is he obtained these approximately 30 years ago. These rarely hit the market, as, most reside with just a few collectors. There's been many pieces of original artwork, proofs, and images from Topps reaching the hobby via The Topps Auction, and, The Topps Vault auctions. So, original artwork and images have reached the hobby over the years. The average collector does not see a lot of it for the simple reason there's only one of each, and, they tend to stay in collections for a long time.
These are, without a doubt, some of the most important pieces of basketball cards history to ever come to market. They may never become available for sale in our lifetime again. Collectors with an interest in the Production Transparencies can contact Steve directly: eBay store, Beckett store, email.